Data Driven Crop Monitoring Solution
Automatize farm by integrating data above and below ground; using IOT and Al based tools to optimize and flawlessly execute every decision on the farm.
Contact Us
Precision Farming
The future of farming, drive crop and business growth with data-driven decisions.
Contact Us
All-In-One Digital Farming Solution
Providing a complete crop monitoring solution for your every need.
Contact Us
CROP2X GIVES YOUR CROPS EXACTLY WHAT THEY NEED, WHEN THEY NEED
Crop2X is redefining the agriculture industry of Pakistan by developing controlled and large-scale agriculture facilities. Our team of data scientists, software developers, hardware engineers and agronomists aim to make farming smart and more precise. We are offering data-driven crop monitoring solutions to help farmers and agricultural companies to double the growth of their crops.
Crop2X combines Artificial Intelligence and Ag-specific tools for providing data-driven insights on soil, land and weather conditions to increase yields and reduce operational costs. We provide real-time monitoring and consultation regarding soil, fertilizer content, water management, pest prediction and control.
Right amount of water, at the right time is essential for increasing your crop production. By using the Crop2X device, farmers would be updated about the crop stage, current water level present in the crops and irrigation forecast is also provided.
Our agronomists work together with farmers and growers by providing them on-time recommendations concerning irrigation, crop health, water logging and fertilizer requirements to ensure the increase in profitability of crops.
Weather Updates & Forecast
The feature of real-time weather updates and forecast will help you to make day to day decisions. The continuous weather forecast will predict extreme weather conditions beforehand to save the crops from excessive damage.
Crop2X sensor probes gives you a complete real-time underground weather map. It provides the most detailed and accurate real-time soil quality data, it reports on soil moisture, soil temperature, EC, salinity, TDS, and NPK at different depths.
Soil Sampling & Test Reports
Soil sampling is an integral process to evaluate the important parameters i.e. soil pH, nutrient levels and organic matter. Our agronomists take soil samples from the field and perform its laboratory analysis and provide test reports to the growers.
Our reports are a true depiction of your farm and crop health progress provided by our agronomists on a weekly & monthly basis. It provides aerial image of the farm, vegetative growth map, and written recommendations by our agronomists.
Apart from virtually managing your farms, our agronomists pay monthly visits to your fields to evaluate the farm requirements, perform visual observations and devise strategies to ensure the production of high quality crop yield.
Crop2X provides date wise satellite images of your field on your fingertips to determine the crop health condition, presence of water logging and provides information of following vegetation indices i.e. NDVI, EVI, NDWI, NDRE & NDMI.
Pest Prediction & Control
To save crops from stunted growth & reduction in production capacity,  farmers need a proper plan for pest control and prediction. Crop2X predicts pest attack in advance & provides control recommendations to keep crops healthy & protected. 
Our tools and software system monitors the amount of nutrient content present in the soil. It also identifies the nutrients deficiencies based on the yield type and recommend farmers the amount of fertilizer needed for the essential growth of crop.
Crop2X Mobile Application
Acres Covered
in Hectares
Fertilizer Amount
(Saved)
Scouting Reports
By Agronomists

"I am using this device for about a year. It has contributed a lot in reducing the consumption of water for crops. I am looking forward to make use of this device further as it benefited me with higher productivity and in crop growth cycle."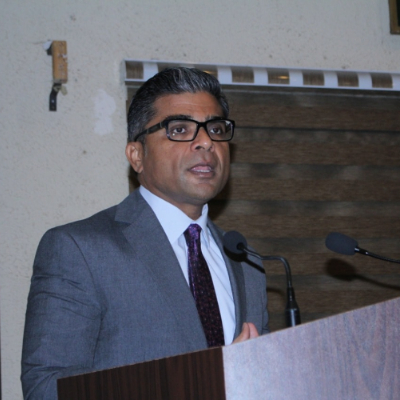 "We at Genuine Delight Farms have utilized the services of Crop2X for more than a year now. We are very excited to receive real time reliable information from the field. In Pakistan it is a challenge developing this technology and making it workable on the field. Unlike businesses or industry where the deployments are in a controlled environment and not remote.
We are hoping to continue our work with Crop2X and expand it beyond mangoes and banana where we are currently using the solar powered, GSM based probes of Crop2X.
We would like to wish Crop2X best of wishes and success, so that they continue to work in the provision of solutions based on smart technologies. We also feel that agriculture is deprived of technology use in Pakistan and that Crop2X becomes successful so that agriculture continues to benefit."
Sustainable Development Goals (SDGs)
subscribe to our newsletter